Here at 360 Screens, we offer an array of different window blinds to suit every application. From the simple yet effective Roller Blind, to the sophisticated and elegant S-Fold Sheer Curtain, we are sure to have a window covering for you!
Roller Blinds
Our roller blinds are by far the most popular window treatment, and it is easy to see why. Single block out roller blinds are great for closing off a room to the outside world either at night-time, during the day either to watch a movie, or block the hot sun coming through the window. By incorporating both a screen and block out blind, you can achieve privacy no matter what time of the day, whilst not compromising on functionality. Our screen roller blinds will let the light filter in, allowing you to still see outside, but prying eyes from the exterior cannot see internally. Once light is no longer desired, or it is the evening, simply roll down our block out roller blind which comes down over the top of the screen, and you have complete privacy.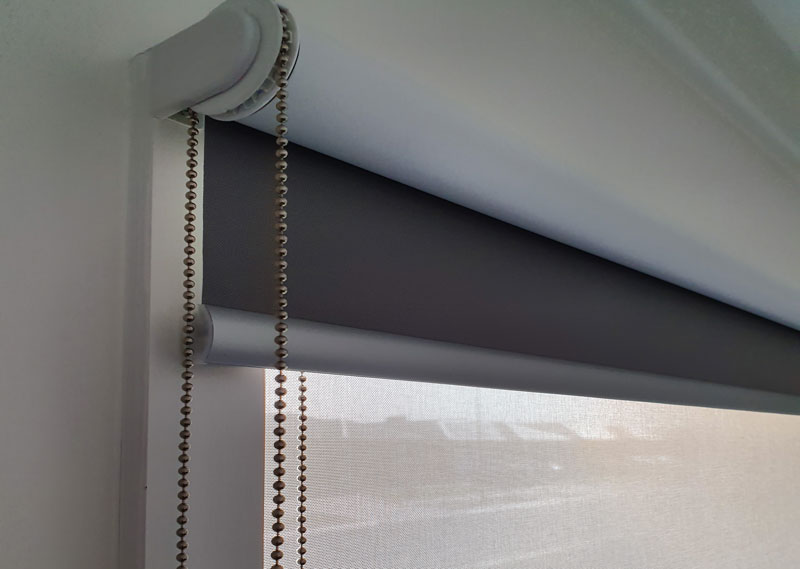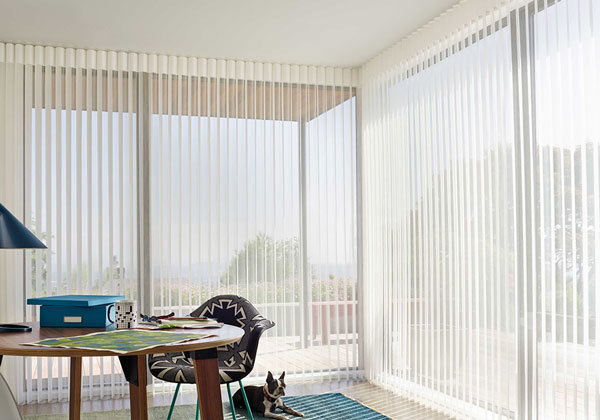 Vertical Blinds
Our vertical blinds are best used over a doorway or large windows. The are versatile and practical, offering the ability to direct which way sunlight enters the room by simply rotating the blades, or blocking off the light completely by closing the blades. We offer 2 blade thicknesses, 89mm and 127mm. Vertical blinds can be installed in the recess of a window or on the face of the window/doorway.
Panel Glide Blinds
Similar to a vertical blind, our panel glide blinds are a very effective and contemporary blind, best used over doorways. Each panel glides across the track effortlessly, allowing easy operation. We offer panel glide blinds in both block out and light filtering fabric.
S-Fold Curtains
Sometimes known as wave fold curtains, our S-Fold curtains are hugely popular, and can transform any room. We offer both sheer and block out fabric for our s-fold curtain range. Our sheer fabric softens the room, filtering the light through the window. S-Fold sheer curtains are best utilised when layered over the top of our block out roller blinds.
Do you have a theatre room and unsure on how to stop the light entering the room? Why not install one of our s-fold block out curtains, and give your home theatre that real cinema feel!