What are Veri Shades®?
Verishades are a uniquely designed window furnishing which combines both a curtain-style track with soft fabric folds that hang freely to create a floating effect. They have a fresh appearance and are lightweight, providing an appealing sense of space in your home.
Verishades have no chains or weights so you can walk through the folds whether they are open or closed providing seamless access to your outdoor entertainment area, deck, pergola or balcony.
The individual fabric folds can be removed easily for cleaning if required without having to remove the entire window furnishing. Verishades are made from 100% polyester fabric, which have an ultra violet factor of 50+ making them resistant to fading and ideal for protecting your furnishings from our harsh sun.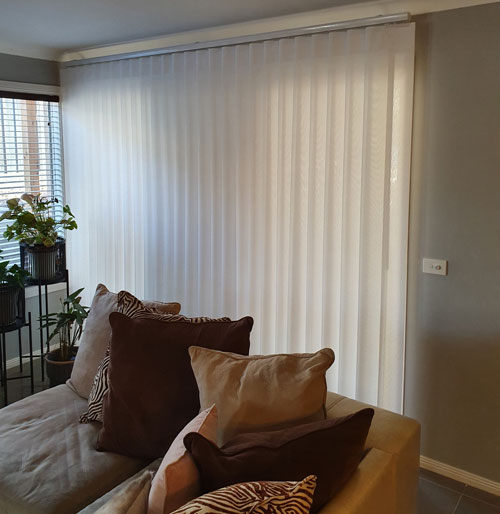 Some of the features and benefits of Verishades are:
Suitable large windows & sliding doors
Australian Made
On trend selection of fabrics and colours available
Veri Shades® are fluid & silent even in breezy conditions
Variety of single track styles
Colour coordinated hardware – no weights or chains
All Veri Shades® meet child safety standards
Fashionable and affordable
Simple and quiet operation
Made to fit any window size
3 year warranty