Here at 360 Screens we offer a variety of different types of Indoor Blinds. From the tried and tested Roller Blind, to the elegant looking Panel Glide Blind or even an S-Fold Curtain, we have a style to cater for everyone.
Roller Blinds/Holland Blinds:
Our Roller Blinds/Holland blinds will make a beautiful addition to any room in your house. Whether you are building a new home, or just wanting to update your existing blinds, curtains or drapes, Roller Blinds seamlessly blend in to any environment or room.
Roller blinds are a very affordable, and bang for buck are the best way to cover your windows. We offer Roller Blinds/Holland Blinds in both day and night fabrics, giving you a greater choice in colours, textures, light filtering capabilities and also improving the overall thermal effectiveness of the blinds.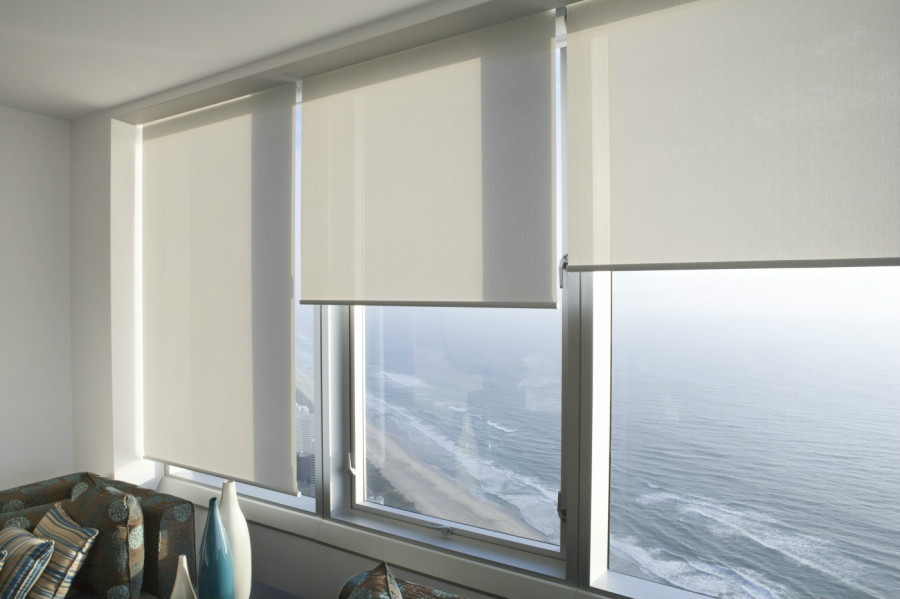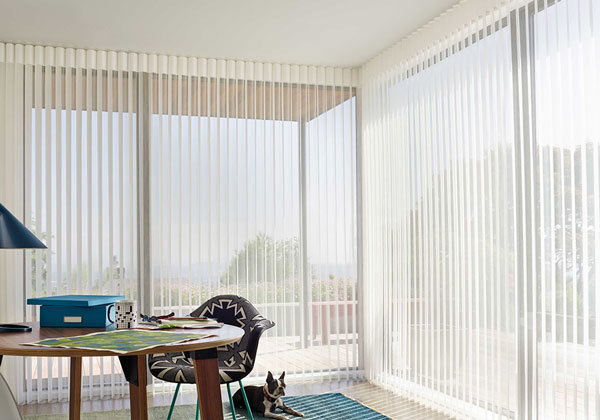 Vertical Blinds:
Best utilised over sliding doors or large windows, Vertical Blinds are an affordable and effective way to provide privacy to your home, whilst also looking fantastic. Vertical Blinds are very easy to operate, either by cord or by wand, and they stack up nice and tight once open so that there is minimal intrusion to the window or doorway.
Aluminium/Timber Venetian Blinds:
With a huge range of colours, styles and designs, our Venetian Blinds offer modern practicality with classic good looks. Whether you choose Timber venetians to ad a subtle feeling of warmth to your room, or prefer the sleek modern look of Aluminium which is most suitable for bathrooms or in an office, we are confident these blinds will rise to the occasion and provide an excellent addition to your home.
Panel Glide Blinds:
Similar to Vertical Blinds, our Panel Glide blinds offer a contemporary alternative and with there smooth gliding action across the track, are an excellent choice when needing to cover large windows or sliding doors.
We can provide Panel Glide Blinds in both blockout fabric and also light filtering fabric, so whether you want to completely eliminate light or you just want to let light softly enter the room, we have the solution for you.
Roman Blinds:
These blinds offer an elegant, cosy touch to any room whilst also providing warmth and privacy. When fully opened, these blinds stack up neatly with their sectioned horizontal pleats to provide an unobstructed view outside, and once down, provide a luxurious feel to any room. With a huge range of fabric types, we will be able to create the perfect setting in your room with these amazing blinds.