Here at 360 Screens we offer 3 different types of Security Mesh to all our doors, which are Stainless Steel, Xguard and Perforated Mesh. All 3 meet Australian Standards, go through a robust testing process to ensure that they can withstand the harsh environment we have here in Australia and most of all they all look fantastic.
Stainless Steel Doors:
Stainless Steel Security Doors offer an exceptional level of clarity and do not restrict your vision, making them suitable for a wide range of applications which includes Hinged and Sliding Doors, Patio Enclosures and also Window Grilles. With minimal maintenance, Stainless Steel Security Doors will always look amazing because they are manufactured from high tensile, marine grade 316 Stainless Steel and powder coated aluminium frames.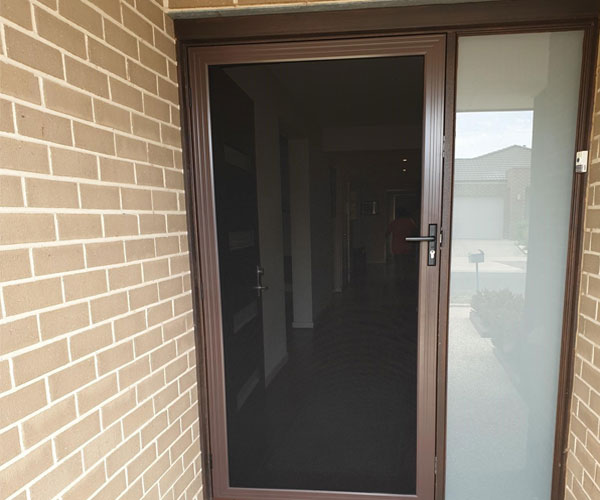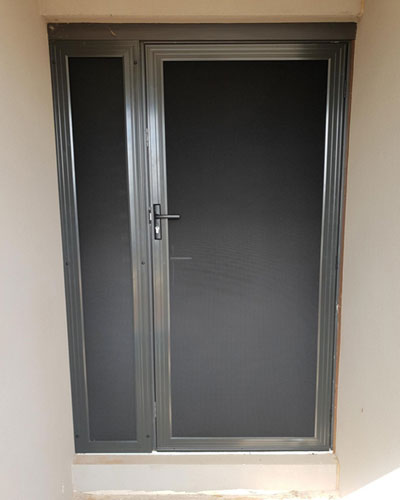 Xguard Doors:
This mesh not only offers a sleek, seamless look to your Security Door, it also has the added bonus of being a limited vision mesh, meaning that it restricts the view from outside your property but still allows you to see from inside. Xguard Doors offer a tremendous amount of security due to the mesh being made from a 2mm thick aluminium sheet.
Perforated Mesh Doors:
Just like the Xguard Mesh, Perforated Mesh also offers a sleek look to your door, the only difference is that the holes in this mesh allow your view to be unrestricted in both directions. Perforated Security Doors are fantastic for sliding doors or hinged doors where privacy is not a requirement.
Security Screens/Window Grilles:
We also offer security screens for your windows utilising all 3 of the security mesh types for our doors, so you can be assured we have a solution to your every need.
Colonial Casting Doors/Screen Doors:
Here at 360 Screens we also have a huge range of Colonial Casting Doors and can also offer Screen doors such as Diamond Grill or Flywire Doors if you are just wanting to allow the fresh air from outside to flow through your house.